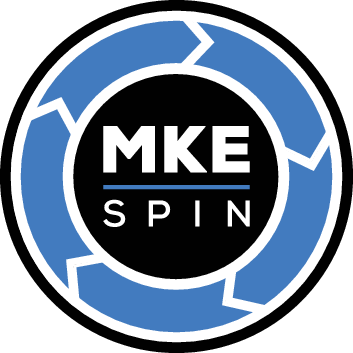 The Software Process Improvement Network is comprised of individuals dedicated to improving the software engineering practice. Regional groups called "SPINs" meet and share their experiences - initiating and sustaining software process improvement programs.
Web Accessibility Today: Minimizing Risk by Design
How do organizations build a digital landscape inclusive of all users, so they don't fall victim to escalating Accessibility litigation (up over 200% since 2018)? And how do organizations develop a robust accessibility testing strategy to achieve compliance to both Section 508 and WCAG standards?
In October of 2019, the Supreme Court set a legal precedent on web accessibility liability when it refused to hear Domino's defense in a lawsuit brought forward by a blind man (Robles vs. Domino's). When the federal government rolled WCAG 2.0 into Section 508 in 2017, many organizations (just like Domino's) assumed being compliant with Section 508 meant that they were also compliant for WCAG 2.0. Unfortunately, that was not the case. There were a few differences between WCAG 2.0 and Section 508 even before WCAG 2.1 was added in 2018.
In this presentation, Robert Gormley will debunk accessibility and inclusive design myths and walk participants through how to establish the most comprehensive web accessibility testing strategy. He will cover the people, processes, and tools fundamental to delivering the most inclusive digital platform through quality assurance.
Date and Time
Thursday, 09/23/2021
5:30 PM - 6:15 PM Free Food and Networking 6:15 PM - 7:45 PM Presentation and Q&A Food and refreshments provided by Trissential Facilities offered by University of Wisconsin - Continuing Learning
Location
University of Wisconsin-Milwaukee ​- School of Continuing Education
161 West Wisconsin Avenue, 7th Floor, Milwaukee, WI 53203
Click
here
for map.
Cost
Free - Thanks to our Sponsors and UW Continuing Education and Trissential
Speaker Bio
:
Robert Gormley has over 20 years experience in Quality Assurance and has worked his way up through the ranks in areas such as finance, healthcare, retail, security, wearables, and IoT. His focus is executive level total quality management strategy through efficient and effective testing leveraging test automation and global service capabilities. From his early days to present day, Robert's focus has always been on creating lean, agile processes that allow organizations to produce quality software that meets customer needs. Robert has sharpened his skills on Agile testing the past 11+ years and is a Certified Scrum Master. Leveraging his Masters in Education, Robert has passionately trained and mentored all types of resources (regardless of title or function) in the ways of Total Quality.
Event Files