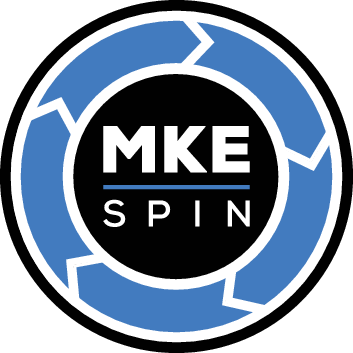 The Software Process Improvement Network is comprised of individuals dedicated to improving the software engineering practice. Regional groups called "SPINs" meet and share their experiences - initiating and sustaining software process improvement programs.
Heavy Meta Testing: What Testers Are Turning Into
I am a tester, but I can't get a job as a tester. I am too expensive and disruptive for that. So, I went "meta" and became a tester who primarily teaches testing and consults about testing. I still test, because I need to keep my skills sharp, but only rarely for pay. But I am not alone. All over the industry, testers are being forced to de-emphasize the testing part of their job. Test managers are disappearing. Testers are turning into "team members" and are expected to write automation or be part-time designers. "Everybody tests" they are told. Now what could be wrong with that? Easy: what's wrong is loss of our skills, our focus, our identity, and our culture. If we are no longer focused on testing we cannot maintain the same testing standards... unless we change the game itself.
To survive we need to go meta. That means we can't just be testers-- we must be people who foster testing. That may mean coaching, or facilitating the testing of other people, or advocating for testability. It means you can no longer let your good work speak for itself; you must learn to explain and defend what you do. This talk will explain how I do this.
Date and Time
Wednesday, 03/11/2020
5:30 PM - 6:15 PM Free Food and Networking 6:30 PM - 8:15 PM Presentation and Q&A
Location
FIS
11200 W Parkland Drive
Milwaukee, WI 53224
Click
here
for map.
Cost
Free - Thanks to our Sponsors and Skygen
Speaker Bio
:
Thirty-seven years ago James Bach was a high school dropout working as video game programmer, writing in Assembler for the Commodore 64. A few years later his "big break" came when he was hired to manage a test team at Apple Computer. He's been hooked on testing ever since. He spent nearly a decade as a test manager in Silicon Valley during the 90's, and became well known for rethinking software testing to give it a grounding in social science and general systems thinking. The focus of his work was much influenced by Cem Kaner and Jerry Weinberg.
James is a founder of the Context-Driven school of testing. He created and teaches the Rapid Software Testing methodology, and has written two books: Lessons Learned in Software Testing (with Cem Kaner and Bret Pettichord) and a book about succeeding without going to school called Secrets of a Buccaneer-Scholar.