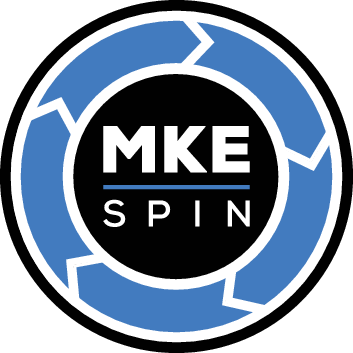 The Software Process Improvement Network is comprised of individuals dedicated to improving the software engineering practice. Regional groups called "SPINs" meet and share their experiences - initiating and sustaining software process improvement programs.
Agile Transformation Pain Points (and how to avoid or manage them)
There are many challenges that teams and organizations face when attempting to transform to an agile manner of delivering value. Making the decision to "go agile" is more than just learning a new framework; agility involves not just being agile, but thinking agile. If you have not yet begun your journey, or if you are in the nascent stages of transformation, I will help you understand what may lie ahead for you, and teach you ways to avoid or better manage the potential pain points of this transition.
Key Learning Objectives:
To help you understand the possible pain points involved in transitioning to agile
To provide you with ways to avoid these problems when getting started with agile
To give you guidance on how to best execute while being agile
Date and Time
Tuesday, 01/28/2020
5:30 PM - 6:15 PM Free Food and Networking 6:15 PM - 7:45 PM Presentation
Location
Skyline Technologies
2nd Floor
N16 W23217 Stone Ridge Drive
Pewaukee, WI 53188
Click
here
for map.
Cost
Free - Thanks to our Sponsors
Speaker Bio
:
Ms. Wilterdink is a Senior Business Analyst consultant and an Agile enthusiast, coach, and trainer for Skyline Technologies. She has 15 years of BA experience and 10 years of agile experience. Rachael holds multiple business analysis and agile certifications including: Certified Business Analysis Professional (CBAP®) from the IIBA®, Professional Business Analyst (PMI-PBA®) from PMI®, Professional Scrum Master (PSM®) from scrum.org, and Certified Scrum Master (CSM®) from Scrum Alliance.
As a consultant, Rachael has served clients in a variety of industries including financial, retail, manufacturing, healthcare, and insurance.
Ms. Wilterdink gives back to the educational community, serving as first chair on the advisory committee for the Business Analysis program at Northeast Wisconsin Technical College. Rachael is also a member of the advisory committee for the Software Development Program at Lakeshore Technical College.
Rachael has been speaking and sharing her knowledge and passion for many years at conferences and user groups across the state of Wisconsin, including: WIBADD, Northeast Wisconsin Agile, SEW and NEW IIBA Chapters, BAWorld Chicago, Madison PMI, Fox Valley Business Intelligence meet-up, and others.